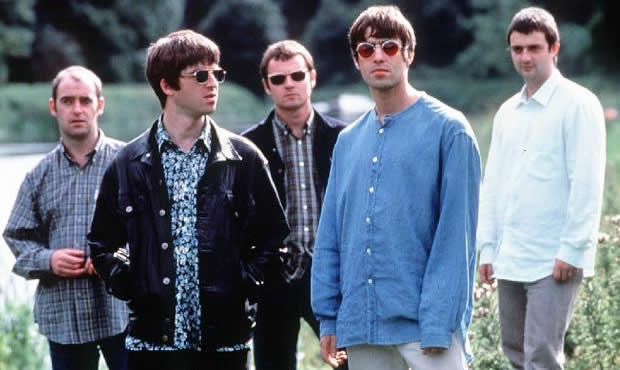 Octavio Gonzalez
October 26, 2020
A quarter of a century later, Oasis' second album still feels fresh and ambitious.
On October 2, 1995, Oasis released (What's The Story) Morning Glory?, an album that catapulted them to stardom and that defined an entire generation. Following the momentum of their singles "Supersonic", "Shakermaker", and "Live Forever", their debut album, Definitely Maybe, was immediately praised by critics and was an instant commercial success. However, when Oasis initially released their sophomore record, it received lukewarm reviews from music journalists who expected the more raw guitar driven sound from their first record. After seeing the immense impact the album had on the British music scene, critics completely reversed their opinions. As Noel Gallagher, ex-lead guitarist and songwriter of Oasis puts it in his YouTube documentary, "Return To Rockfield", "In the end, the people decide… The people decide what's hot and the people decide what's not and that's it – the end!" Recorded in only 12 days, the album has sold over 22 million copies worldwide and it is the UK'S fifth best-selling album of all time.
Today I revisited the album and I understood why the record was so groundbreaking and why it still connects with so many people around the world. Containing "huge choruses", captivating harmonies, and memorable riffs, its songs convey messages that are universal. I have dedicated myself to commenting on some of the tunes on the album.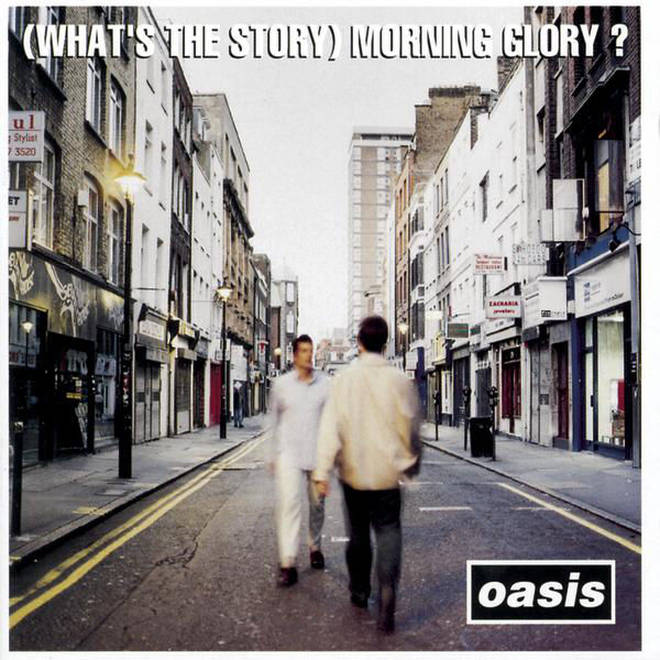 Opening tracks "Hello" and "Roll With It", are catchy and energetic tunes that make you want to dance around your room and headbang to the sound of Noel's guitar riffs. On the other hand, "Wonderwall" and "Don't Look Back In Anger" are beautifully arranged songs that offer an emotionally-charged experience to every listener. Coming in and out of the album twice, "The Swamp Song" strangely merges with the melodramatic record as an erratic blues jam that lifts your mood. Oasis' quintessential ballad, "Cast No Shadow", is a tune Noel dedicated to singer Richard Ashcroft from The Verve, but which nevertheless can resonate with anyone who has struggled with staying true to themselves. The album finalizes with Oasis' seven-minute-long masterpiece, "Champagne Supernova", which has one of the greatest solos of all time. Many compositions on the album have a clear influence from The Beatles, as heard in the introduction of "Don't Look Back In Anger", which starts with the same chords as "Imagine" by John Lennon, or "She's Electric", which has a vocal harmony in the outro that resembles "With A Little Help From My Friends".
Although these songs were recorded before I was born, they still speak to me and to thousands of teenagers around the world. Oasis, among other bands, are who inspired me to pick up the guitar, sing, write music, and form my own rock band. The legacy of the album has been immense: because of (What's The Story) Morning Glory?, Oasis went from being an indie act to giants of the British music scene. Both "Wonderwall" and "Don't Look Back In Anger" have become unofficial British anthems and they are some of the best songs to come out of the '90s.
However, not only are their tunes great, but what the band stood for was as well. The members of Oasis were true rockstars: unlike many artists today, they were not afraid of being authentic and ignored the media's criticism of their reckless behaviour. The musical and cultural movement Oasis led, Britpop, brought youthful and uplifting music that was a reaction against the darker and more depressing American grunge. The Gallagher brothers, who grew up in a poor neighborhood in Manchester, understood the bleak conditions in which Britain's working-class lived in and gave them music to endure their hardships. The song "Some Might Say", one of my personal favourites, talks about hoping for brighter days in adverse circumstances, which is especially true in these uncertain times. With this pandemic, our lives have been shattered and there are few things, such as this type of music, which can soothe our pain. So I invite you to sit back, relax, and listen to one of the greatest albums of all time.